blog
The WINNER IS…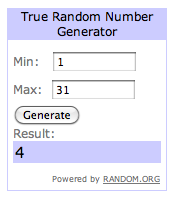 Number 4 according to RANDOM.ORG.
I assigned a number, starting at one from the very first comment being number 1, to the final comment being number 31. I entered the minimum number and the maximum number at random.org and clicked "generate" which gave me the number 4.
The fourth comment made was in the first post by Patty.
Congratulations Patty! You're the winner of the Uganda basket in this weeks give away.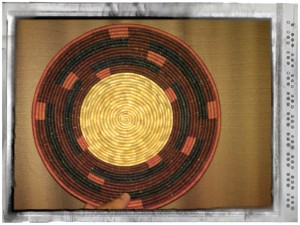 I can even had deliver it, since I will be in Portland tomorrow.
If you didn't win this time, don't worry… I've got more to come.
Thanks everyone for your comments and encouragement.
johno~
blog comments powered by

Disqus