blog
I'm illegitimate.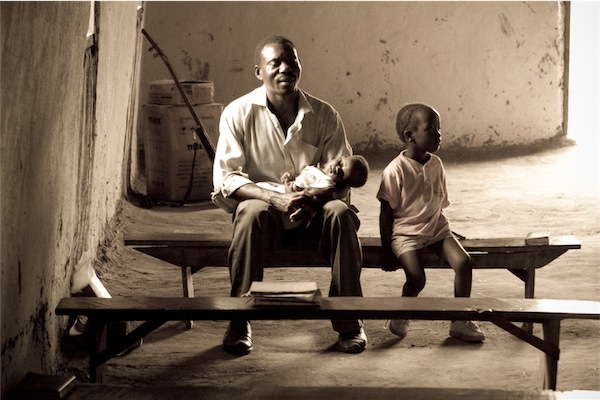 Just the other day I received an email from a single mother who thanked me for sharing about my life as a child who grew up with no father. Yes, I am illegitimate. A child of the 70's which seems to be better than a child from the 60's… or not. I was born and grew up in a time when women's rights were coming to their peak. Women burned their bra's in the streets and held up high, black and white signs for N.O.W. and equal rights… No wonder it could be easily overlooked that an unwed woman could give birth to a child and it not turn a conservative head. The time of "Leave it to Beaver" was gone and family dynamics were changing fast. There would now be sons and daughters who would grow up with no father in the home.
My heart goes out to all the single parents I know. It is and never will be easy for a single parent fulfill rolls that God intended for both male and female. My mother had to be "all things" to my sisters and me growing up. Not only did she have to provide for us financially, she disciplined, cooked, nurtured, kissed our scrapes and bruises… She fulfilled more than was ever asked of her and she did the best she could.
I learned a lot from my mother and I learned nothing from my father. Well, other than, "how not to be a father," since he was never in the picture… but, there were other men who were. I'm not talking about the small handful of men my mother dated early on in my life. Yes, my mother dated and brought home a few candidates for us kids to meet and approve. None of them survived the premeditated assaults by my sisters and myself. These candidates never made it past the "black smoke" and our plans of destruction were as plotted and planned as D Day itself. It was bloody, literally sometimes and in the end, every name was crossed off as not good enough.
No, the men I'm talking about are the men that I saw when my mother took me to church. Most of them were married and had families but they took the time to notice a little boy who had no father. I cannot list the countless men who exampled right "manly" or rather, Godly behavior to me. What I saw and heard in them was a life that was meant to be so much more. They took their time and pointed me in a direction and gave me a push. I imagine that some didn't even know I was watching… but I was… I was watching and it shaped my life of what I wanted to do and what I didn't want to do. It lead me into a relationship with Jesus. Now, that's life.
What about you? Have you been shaped by people around you? Have you watched or been thankful for someone who shared their story, pointed you in a direction and gave you a push? If there was ever a time for good examples and encouragement now is the time. Think about it for a moment… Do you know you are being watched? How are you living your life? What's important to you right now?
How you answer could change the world. It might of already happened. You might not know it was something you said or did, but it could make a difference in the life of one person and that's powerful.
The picture above was taken in a small village near the boarder Congo. In a culture where women take charge of children care, nurturing and such, I saw this man holding a sleeping child. I'm not sure if this man was ever held by his father, I never was, but what I saw shaped my life. I want to be a father who has the time to hold a sleeping child. To me there was so much peace in the father pictured above. I want to be that kind of father and I know his children and the children of that church will too. I don't know if he even knew I was watching, but he made a difference in the life of a 38 year old fatherless child.
Peace.
Johno~
blog comments powered by

Disqus