blog
Lead, read or get out of the way.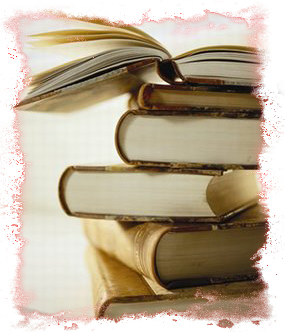 I've always felt like a leader, but… the weight of just following or doing nothing drags me down to the pace of a snail… I would really rather watch TV and I hate that. So what makes a good leader? How do you fight against the drag that keeps you down and out?
Charlie "Tremendous" Jones says, "You are the same today that you are going to be in five years from now except for two things: the people with whom you associate with and the books you read." He also says, "Readers are leaders."
So I began to wonder… how have I changed in the past five years? What books have I read and what kind of people have I met?
I can't think of a bigger insult in life than attending my twenty-year class reunion and hear from my old classmates, "JOHNO! You haven't changed a bit." Would that depress you? Sure, I want the same heart and spirit, but I hope I'm a different person than the one I was in High School. I want to hear, "I knew you could do this." or "I'm glad you followed your heart." Perhaps that's why I didn't go to my twenty-year class reunion.
I admit I'm better at the "meeting people" thing than I am at the "reading" thing, but I try. I have several books stacked next to me, as I type this post, that are unread. "Safely Home," by Randy Alcorn, "From Eternity to Here," by Frank Viola, (Thanks Jerry) and Donald Miller's book, "Through Painted Deserts." I can image that each one of these books holds incredible wonders that could shape or change my life. I believe this, since I've read several books from all these authors before. Each one has challenged me to rethink, imagine and grow in my understanding of life and things around me.
Each of the books I've read, outside of "Schindler's List," (which was a better movie than it was a book), have helped carry me through the story of my life, I am reshaped by the words these writers form. I am crafted into a sculpture of art and beauty. Each book I read is like the chisel that crafted the statue of David or Venus… (although I wish I had the statue David's body… That's one obvious thing that has changed over the years). Through the books I've read and the people I've met, I am better at the end of each day. Can you imagine life without written words or people? Neither can I. My best guess is… that would be hell.
I believe this is one of the best cases for Christ that is overlooked. Christ came to redeem everyone and to establish a people to be in community with Him and one another. In Christ, those people are known as the "church." Our very nature our design was to be in community with one another and not alone. Even a hermit carries "great works" of literature or someone else's, "8 important things you need to know," survival guide. He doesn't come to that knowledge alone. We were not meant to be alone.
So, what will you read today? Who will you meet? The outcome of these questions will decide on who you and I will be tomorrow. Who will lead and who will get out of the way.
Peace.
Johno~
1/3 of high school graduates never read another book for the rest of their lives.
42 percent of college graduates never read another book after college.
80 percent of U.S. families did not buy or read a book last year.
70 percent of U.S. adults have not been in a bookstore in the last five years.
(Source: Jerold Jenkins. www.jenkinsgroupinc.com)
blog comments powered by

Disqus