Uncategorized
Happy Birthday Miriam! ~..::**~ELEVEN~**::..~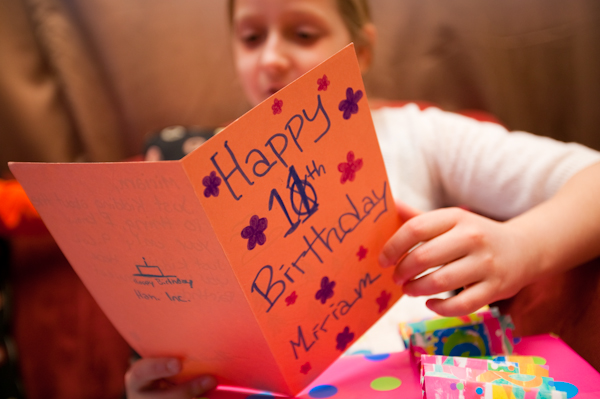 Well, today was Mir's birthday. It started out with her sister making pancakes WITH chocolate chips… a special lunch at the new Olive Garden Restaurant, presents and ice cream cake!
Oh and a crazy older sister who kept insisting that today was the TENTH birthday… thus the card "fix." Silly Han!
It's fun to be eleven… only two more years until I have TWO teenage girls in my home. Oh my.
No matter… one day at a time.
Miriam, I love you and I hope this was a fun day for you.

Peace.
blog comments powered by

Disqus