blog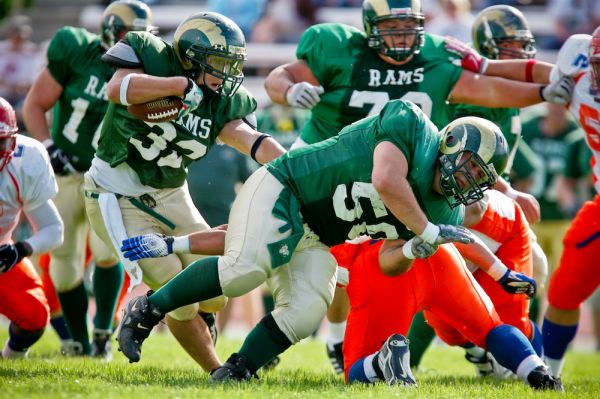 52 blessings 22.2010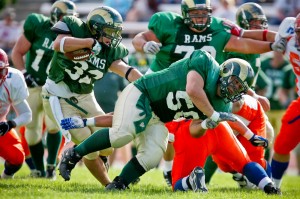 I hate to take another week off in getting back on track with the 52 pics of the week so I'll move my lazy butt and get with it.
I've been very blessed to shoot sports photography for a local football team here in Wenatchee. I started taking pictures for the Rams in 2004 with my FUJI FINEPIX. I've come a long way and now I'm shooting with a Canon 1D Mark II with a 300 f/2.8L and 1.4 extender. Of course, I don't own the 300 f/2.8 but I have a good friend who lets me borrow it now and then. Last year, I retired as the, "official photographer for the WV Rams. I wanted to focus my time in different areas. This years season, I showed up at their first game and set up a World Vision booth and snapped a only a few shots. It was fun, but I was more excited about getting TWO sponsors for World Vision kids. However, I do miss the fun of trying to get the shot.
I was reminded of that tofsy as I was invited back to shoot for a Rams playoff game. I'm not sure I've yet to get that one football shot I've been longing for… but I just might keep coming back anyhow. I figure it's like a game of golf… you can take a hundred bad shots, but you get one nice shot and you just know you have to come back and try again. I have a LOT of bad shots, but sometimes I get so close to the shot I'm looking for.
Today wasn't the bang up, action packed game… but the Rams did win and now they get to move on step closer to the championships. I'm glad they are doing so well and I hope they get to the championships. Deep down in my heart, I think I will always be a Rams photographer… If they continue to have me.
peace.
johno~
blog comments powered by

Disqus