blog
Don't change your photography, pick it up.
I most likely will never be known as one of the top "photo blogs" for student or aspiring photographers and that's OK. In a world where it seems as if everyone owns a camera of some kind, it also seems as if everyone is now a photographer, and I'm OK with that too. So, in the world of "Big Brother" with cameras everywhere, what makes your image different from anyone else?
I can't tell you how many Sunset images I've seen in my life time, but there once was a time when a good sunset photo made me "oohhhh" and "awwwwww." But now, from expensive DSLR's to small compact point-n-shoots, everyone shoots sunsets and it's hard for me to fall in love with something that everyone has. Like it's lost value. I sometimes feel like an adult who walks over a penny, because, it's a penny and not worth the effort of bending down to pocket the small value. However, when a child sees a shiny or even a dull copper coin they act as if they've hit the jackpot… The gods have smiled on them and they know it's going to be an incredible day. With a small amount of effort and a ton of enthusiasm, they bend down and pick it up the coin. At the end of the day, their efforts truly have paid off and my pockets are still empty because I didn't take the time to act of something of value. There is value, we just have to "pick it up."
Taking better photos can simply be, taking a moment of time to "pick up the pennies." I recently watched a video by a guy who shot an entire model shoot with an iPhone, which proves you don't have to have great equipment to do good work. Any device that captures an image will do. You just have to make an effort and think a bit different. The guy with the iPhone used hot lights to light his model and a touch up artist for the final product… I'm not saying you have to do all of that, but make some effort to see what you want to photograph from a perspective that's different from the next guy.
Here are a couple things you might try.
Shoot from a low angle.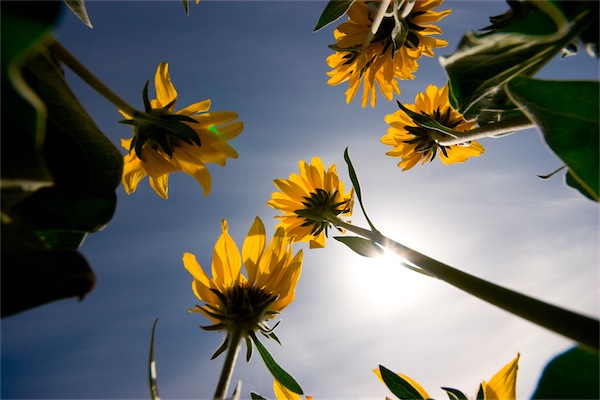 Bend down and pick up the penny. You'd be surprised by the difference an image makes when you "get down." Most people walk around shooting pictures from their physical eye level and because of that, many people with cameras miss incredible photo opportunities. Break from the average five foot nine photo shot and get on your knees or better yet, put your ear to the ground and click away.
Go wide. Here's an example of three images that I stitched together using photoshop.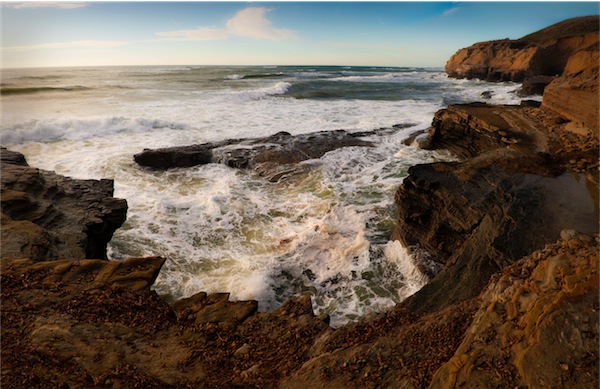 There's plenty of free software that can help you "stitch" a photo together. Wide angle lenses are fun, but can be expensive, unless you pick up a bunch of pennies. In order to get that wide angle shot, take three or four photos across your subject and then use your favorite photo program or the one that came with you printer to stitch them together. You'll end up with something no one else has… because no one else took the time.
Sure it takes a small amount of effort, but that effort will make you stand above the rest and you'll start feeling better about your photography. Just my two cents worth… you can take it or leave it.
peace.
johno~
blog comments powered by

Disqus