blog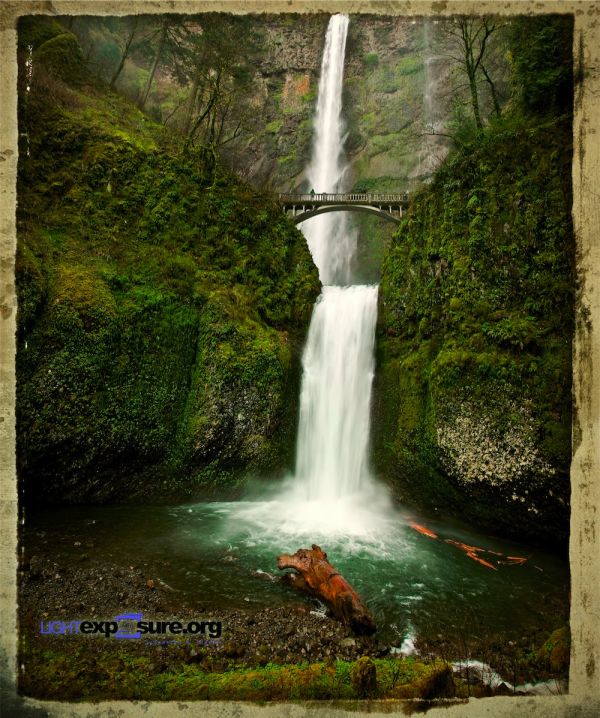 Multnomah Falls, Oregon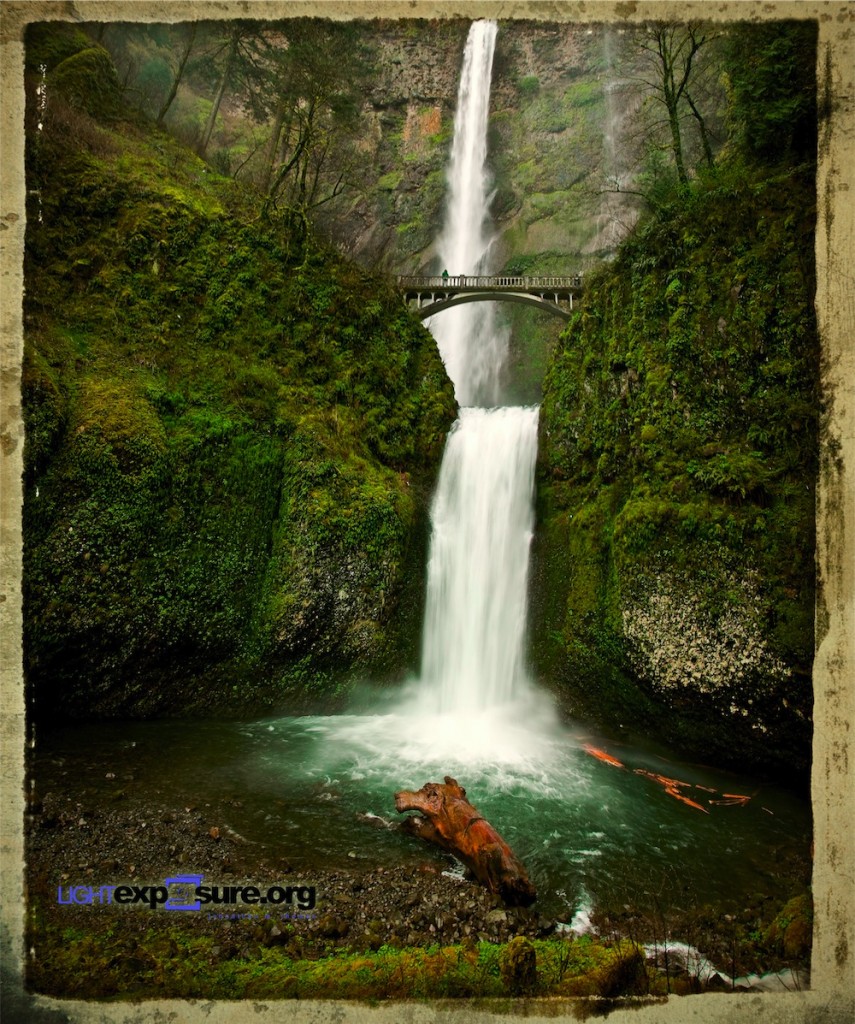 I wish I could say a lot about this shot. It's not the best it could be, since I forgot to bring my tripod and thus, ended up handholding my camera with image stabilization on, just praying to get that flowing blur on the water and not the trees and rocks.
I must say, there was a lot I did wrong taking this photo and perhaps that might be a conversation on, "Important things to keep in mind when shooting waterfalls… and panoramics… and long exposures… and wet locations… and tourist."
But, for now, the photograph is three horizontal shots stitched together with a lot of detail post work in photoshop, using onOne photo tools 2.6.
I'm not sure what it is that really grabs me, but I like it and I think it's worth sharing. Perhaps it's the retro feel that helps forgive the camera shake and the blur in the photo. Anytime I can save a photo with blur, I'm happy. It just might be that I got to photograph a beautiful waterfall that makes me happy.
Needless to say, never give up on a photograph that's not perfect. With a little time and TLC, you might be able to squeeze something wonderful out of it.
For what it's worth, never give up on something that's not perfect… Take some time with it and you might be very pleased.
Peace.
johno~
blog comments powered by

Disqus